My 1st Cupcake Orders
Couple of weeks ago, YY call to order cupcakes. She req for sth pretty. and since its for her daughter, its a gd idea to make flowers I guess.
I decided to do a chocolate cupcake with white chocolate chip which I believe the kids will entice.
Time flies... it was just like yesterday when I did confinement for YY, and now Anneli is already 4 year old...
one of the request is to collect the cake in advance, 1 day advance to be exact... not wanting to fridge them at her own home, thus I cannot do too much cream in case they turn bad.. therefore the fondant idea...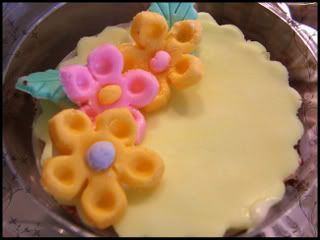 YY had asked the cupcake be packed individualy so that the kinds at the party can bring home.. and so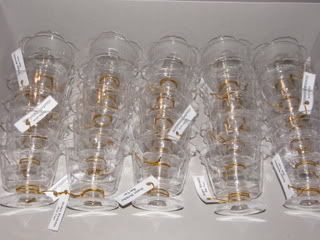 So dear and I tie them up nicely the nite before... and wel.. it turn out like they are wedding flavours.
Happy B'day Rae Yao