All About Dragon fruit
We learnt something new today.. Happen to pass by Singapore's Dragon Fruit farm..
what exctly is a dragon fruit?
It is actualy the fruit of a cactus plant!!
grow a part of the cactus plant in soil.. after 9 month they begin to flower.
Here is how it begins
1 small flower....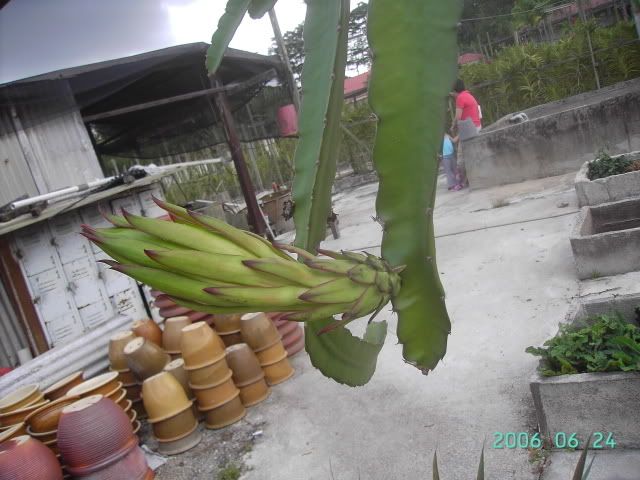 grow bigger....
bloom and close... why???
cos they onlni start blooming at 2000hours.. and full bloom like
this
at 12 midnite....
slowly it wills tart bearing fruit after the flower wither...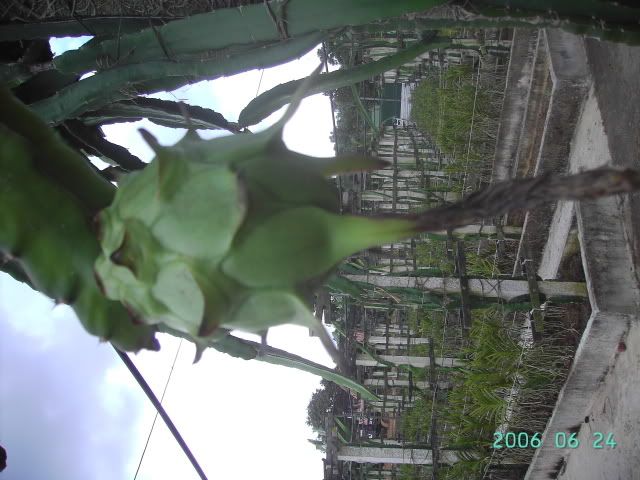 See the dry part of the flower on the right??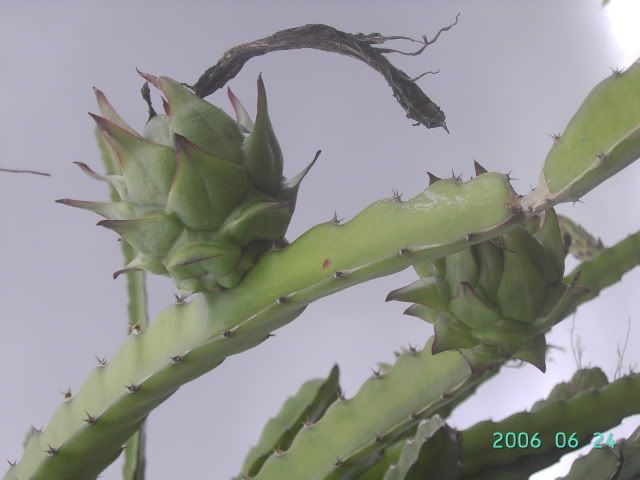 look at the pricky thoron on the plants.. each n every thorny parts can have the possibility of flowering and fruiting.
All these plants are at least 2 years old.. old enough to give bigger fruits at at least 300grams each. they are all red meat dragonfruit.
Sold at the farm itself after harvesting at $7 per kg..cheaper than the $8.50 at market..
Original dragon fruit are white meat. From Vietnam. These red meats ones are grown by the Taiwanese. and imported to malaysia. Red ones supposed to be juicier, higher in fibre, more vitamins...
I was tempted to buy a plant back to try growing but the uncle was very frank with me, grow in pot not easy to fruit, plus need alot of sun and dew at nite... so i gave up the idea...
Address of the farm as below:
No 1 Lim Chu Kang Lane 4 Singapore 788588
Call them if u want to ask anything bout the fruits. 63101884.