Escargots
This garden slug.. is a delicacy... I think its originated from France? anyone can correct me?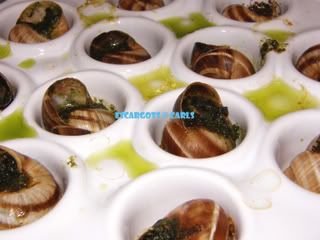 Anyway we love this... At French Stall we never fail to order this... and we also buy from the supermarts.... it use to be HUGE escargots.. but recently I notice they aremuch smaller.. sometiems even half the size..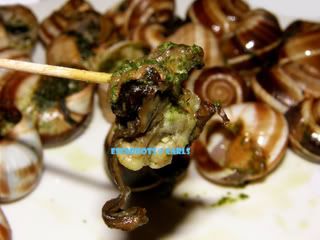 For the hot hot weather in singapore we have been encountering the past 2 weeks.. This make a perfect supper for us... pairing along w ice cold beers...