Cheeze Fondue
Our 1st encounter with fondue was back in Sweden... well strange rite.. nt Switzerland. Of cos subsequently, our holiday that brought us all over gave us chance to try more types of fondue in Geneva. Particularly cheese fondue... the cheese are rather strong I must say. and i kind of like it so logn as i do not have overdose of it... come to tink of it.. the smelliest cheese from Amsterdsam cheese factory was no better haha...
Reminiscing the good old days in Europe, and also taking advantage of the cool weather... Dear and I decide to have our long awaited cheese fondue at home...
Armed with onli the cheese fondue and some bread that is grill to crisp.. and some garlic portebello mushroom...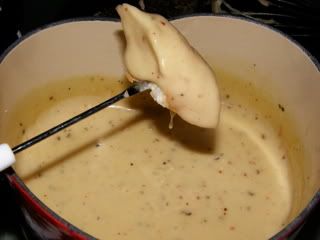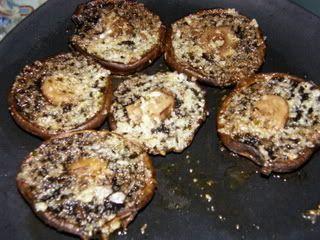 Oh well.. now wats next?? white wine fondue perhaps?? and then I can use my stowed away stainless steel fondue pot. ...