Happy Birthday Serene
Its my sis Serene's birthday today...
I baked her some Black berry cupcake... topped with orange butter cream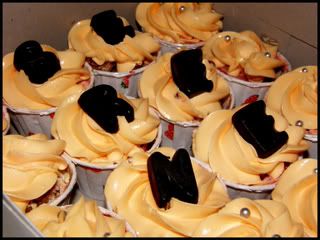 With my headache... I really havent got any good mood to do decor.. thus the simple ones...
Butter cream recipe as follows:
250g butter
40 g icing sugar
whisk till light and use as desire..
I use this recipe as i do not like shortening in my butter cream..they give a funny smell in my opinion.. this is the best one i have try so far...