Cupcake frenzy
Dear got me 3 baking/cake decor book from Perth.. and for the past 1 week I been holding on to them everytime im free at home.. to read read read n read.. i think I read 100times liao...
and the result??
here goes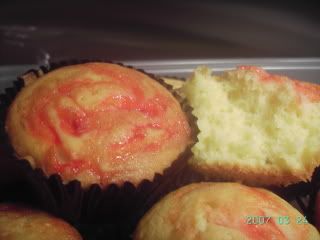 Strawberry Swirl Butter Cupcake
Chocolate Cupcake topped with rose bud.. . Giving it to Lily and Anthony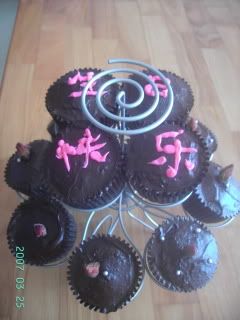 and this is for dad's birthday...
I tried to make a cherry chocoalte cake..but it flop... well guess gotto try again...