Melaka Chicken Rice Ball
While at Melaka we went to the famous A Farmosa chicken rice ball restaurant...
The chicken rice ball
Dear decorated them with chilli and dark sauce =)
the mixture of roast and white chicken
Thia glass chicken feet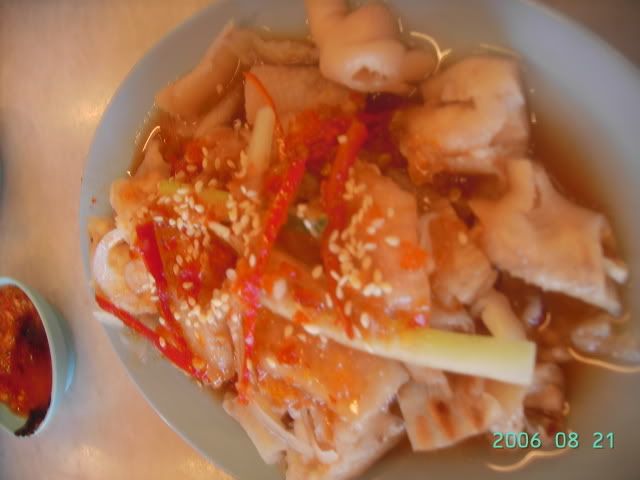 I prefer the singapore style thou...
A Plate of siew yoke...
This is very nice.. the skin is very crispy!!! and full of flavour...
Overall I think its all so so only... nothg spectacular