Mango Mousse Logcake
For my polymate gathering tomorrow.. I did a chocolate swiss roll with Mango mousse filling...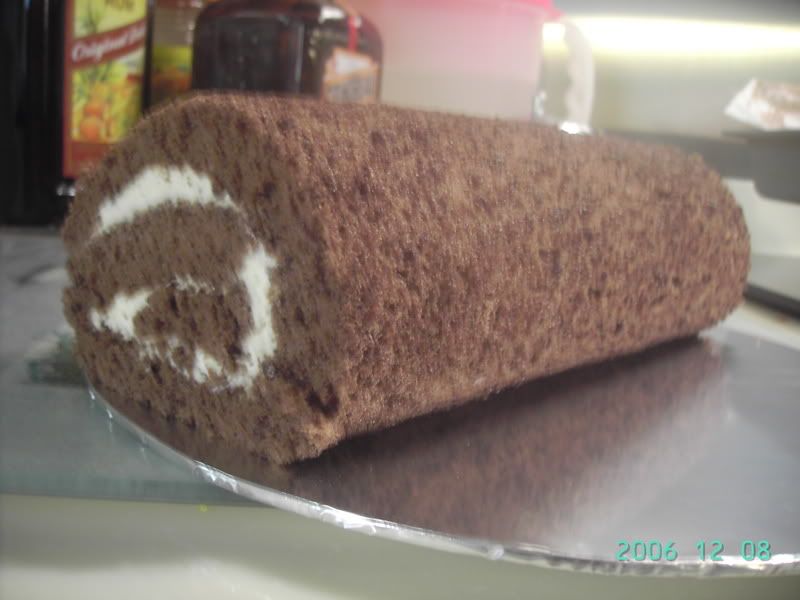 And since im afraid of the sickenign feeling of too much cream on my cake.. I turn the cream to Mango Mousse as well for the frosting...
Purposely made a choclate sponge with white frosting.. since log are brown..while snow are white.. so at least still can see 'traces' of log amist the snow..
Well, no Santa, no reindeer and no epressie yet.. since Santa and company is still busy up north in Lappland.. wrapping pressie for all the wonderful kids...