Birthday Basket for Mum
Its mum's birthday.. and I did a durain mousse cake for her.
Originaly.. I only want to do a plain cake with roses.. last nite I iced it and freeze in freezer.. din realise I pushed the cake too much into the freezer and 1 side of the cake was SMASHED... darn..
so finaly I decided to 'weaved' the cake into a basket with roses.. and of cos my roses are not good enough.. and so.. I only put 3 purple ones representing Me, Serene and Caca.. and the yellow rose is mum... sorry men in the house.. nxt yr I included u all in ok... LOL
The cake after being 'weaved'...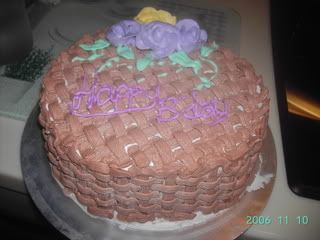 The flowers and leaves added to it... and DONE!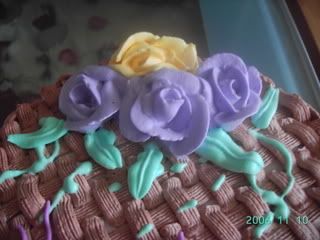 The details of the flowers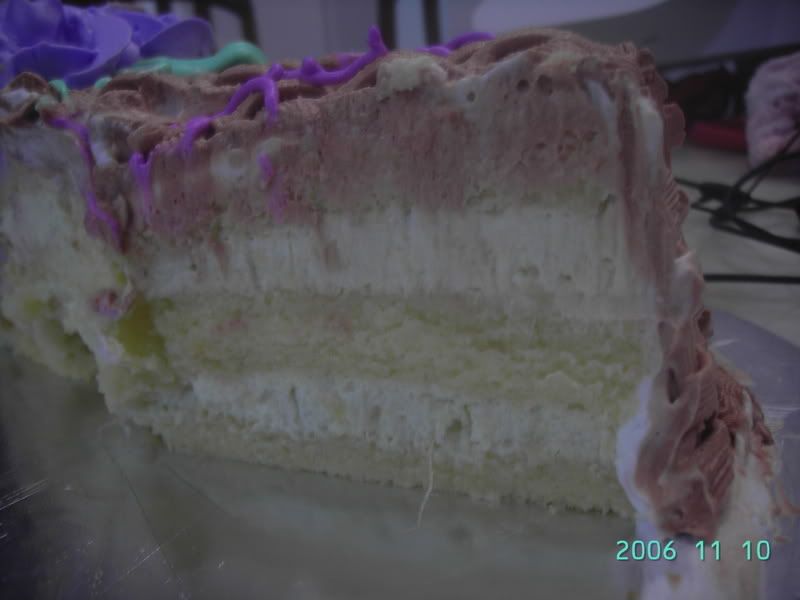 The inside of the cake